January 24, 2017
-- Prestigious Private Research Institute Cites His Commitment to the Role of Law in
Promoting Positive Changes for Individuals & Society –
STAMFORD, CT (January 24, 2017) – Ernie Teitell, a partner in the Stamford trial law firm of Silver Golub & Teitell LLP, has been elected to the Board of Directors of Haskins Laboratories in New Haven, CT. Founded in 1935, Haskins Laboratories is a private, non-profit research institute with a primary focus on the science of the spoken and written word -- speech, language, reading and their biological basis.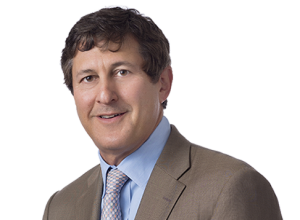 Ernie Teitell
"Everyone on the Board of Directors enthusiastically agreed that Ernie's experience in the field of law and his commitment to the role of law in promoting positive changes for individuals and for society would be extremely valuable in our work," said Susan Brady, chair, governance committee, Haskins Laboratories Board of Directors, and Professor of Psychology, University of Rhode Island. "We are delighted to welcome him to our Board of Directors and look forward to his input as we continue our long history of technological and theoretical innovation."
"I am extremely flattered and honored that the Board has voted in favor of my nomination," said Mr. Teitell. "I look forward to adding my perspective and leveraging my experience to further this prestigious organization's mission to enhance the understanding of speech perception and production, reading and reading disabilities as well as to discover ways to help people participate more fully in society."
Haskins Laboratories is an independent, 501(c) non-profit corporation with a focus on basic research into the cognitive foundations of spoken and written language. In addition to its long-standing formal affiliations with the University of Connecticut and Yale University, it is also actively engaged in collaborations and partnerships, both formal and informal, with other institutions, groups and individuals around the world. Support for its work comes mostly from the National Institutes of Health as well as federally funded, competitive research grants, supplemented by private foundation support and individual donations.
About Silver Golub & Teitell LLP
Celebrating its 39th anniversary this year, Silver Golub & Teitell LLP is one of the leading medical malpractice, serious personal injury and complex civil litigation law firms in Connecticut. The firm's philosophy is simple: to provide its clients with the best legal representation possible, regardless of the effort and expense required.  The Connecticut Law Tribune noted that the firm "… has earned some of the largest verdicts and settlements in state history."  At the same time, these cases have had a significant impact on diverse areas of both state and national law. The firm has offices in Stamford, Hartford, Danbury and Waterbury, CT. www.sgtlaw.com
###
Contact
Randy Savicky
Silver Golub & Teitell LLP
203-325-4491 ext. 174
rsavicky@sgtlaw.com