July 6, 2017
By Paul Schott, Stamford Advocate, July 2, 2017.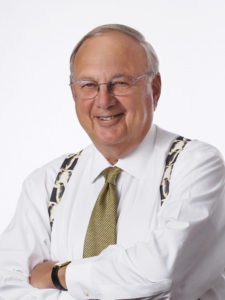 Richard A. Silver
James Daniel Entertainment, a Stamford-based audiovisual and event lighting firm, has promoted Alex Tunick to head its event lighting division. Tunick, a life-long resident of Stamford, is a specialist in DJ mixing and event lighting. He attended the Scratch Academy in New York City and has worked as a DJ for more than seven years. In his new role, Tunick will oversee the lighting designs for all events including weddings, bar and bat mitzvahs, private parties and corporate events.
Richard A. Silver, a senior partner at the Stamford trial law firm of Silver Golub & Teitell LLP, has earned the Mario DiNatale Ethics & Professionalism Award from the Fairfield County Bar Association (FCBA). The FCBA created the award to "spotlight lawyers whose careers display extraordinary dedication to clients, unwavering commitment to promoting respect for the legal system and exemplary ethical conduct."
The Connecticut Convention & Sports Bureau has elected Stamford Director of Economic Development Thomas Madden as assistant treasurer of its Board of Directors. Madden started in his current position in 2014 following a stint as commissioner of the Department of Community Development and Conservation for the town of Greenburgh, N.Y. He lives in Stratford.