February 18, 2021
STAMFORD, CT (February 18, 2021) – Continuing its steady growth, the Connecticut trial law firm of Silver Golub & Teitell LLP has announced that Sean K. McElligott has joined the firm's partnership.  Mr. McElligott is an experienced trial lawyer who will focus on representing people who have suffered catastrophic injuries from medical malpractice, dangerous products and negligence.  Silver Golub & Teitell LLP is one of the leading plaintiffs' law firms in Connecticut and has earned some of the largest verdicts and settlements in state history.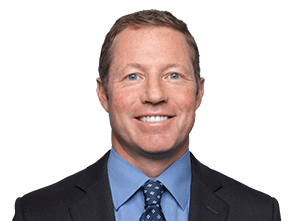 Sean K. McElligott
Recognized twice by the Connecticut Law Tribune Personal Injury Hall of Fame for Achieving the Highest Verdict in the Medical Malpractice Category, his numerous Connecticut verdicts and settlements total more than $100 million since 2011.
In 2019, he co-authored The Medical Malpractice Trial, a book published by Trial Guides to assist lawyers from around the country in medical malpractice cases.
"We are delighted to have Sean join SGT as a Partner," said Peter Dreyer, Co-Managing Partner of the firm.  "He is a very talented trial attorney with unique abilities – and he has repeatedly demonstrated his skill in handling medical malpractice and other complex serious injury cases.  Sean will be a strong addition to our exceptional team."
Mr. McElligott also maintains an active appellate practice in both state and federal court. He won an important appeal before the Connecticut Supreme Court involving the rights of same sex couples to the loss of consortium remedy in Connecticut.  As part of a team of lawyers, he appeared before the United States Supreme Court helping win a case raising important issues of appellate jurisdiction.  He has also authored numerous amicus briefs on behalf of members of the United States Senate and House of Representatives.
In addition, he maintains an active pro bono civil rights practice representing victims of police brutality, exonerees and Connecticut prisoners mistreated by guards.  He was part of a team achieving a first of its kind $6 million settlement on behalf of Rick Ireland, a Connecticut exoneree who was wrongfully incarcerated for 19 years.  In 2019, he tried a prisoner brutality case to verdict in Federal Court with the assistance of a team of law students from Quinnipiac University and fellows who were recent graduates from Yale Law School.
Mr. McElligott previously practiced law at other prominent firms in Connecticut and New York.  A graduate of Yale Law School and Trinity College, he lives in New Haven County with his spouse Sarah Russell, a law professor at Quinnipiac University, and his three children.
About Silver Golub & Teitell LLP
Celebrating its fourth decade as Connecticut's trial law firm, Silver Golub & Teitell LLP is one of the leading medical malpractice, serious personal injury and complex civil litigation law firms in Connecticut.  The firm's philosophy is simple: To provide its clients with the best legal representation possible, regardless of the effort and expense required.  The Connecticut Law Tribune noted that the firm "… has earned some of the largest verdicts and settlements in state history."  At the same time, these cases have had a significant impact on diverse areas of both state and national law.  The firm has offices in Stamford, Hartford, Danbury and Waterbury, CT. www.sgtlaw.com
Contact
Randy Savicky
Director of Marketing & Public Relations
Silver Golub & Teitell LLP
(203) 325-4491 ext. 174
rsavicky@sgtlaw.com