April 25, 2018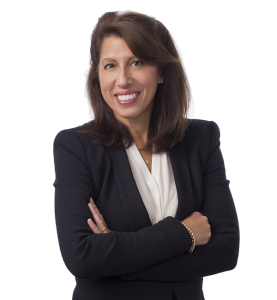 Jennifer Goldstein
STAMFORD, CT (April 25, 2018) – The Stamford trial law firm of Silver Golub & Teitell LLP has announced that Jennifer B. Goldstein has been named to the firm's partnership. The announcement was made by Richard A. Silver, senior partner of Silver Golub & Teitell.
"Jennifer has been an integral part of serving our clients across a number of practice areas, and we are proud to welcome her to the partnership," said Mr. Silver. "We look forward to her continued contributions as part of a team of partners that shares professional values and collaborates seamlessly on behalf of our clients."
Ms. Goldstein has achieved significant results for her clients and has helped to bring about important institutional change. She has devoted her legal practice to civil litigation in such areas as medical malpractice, negligence, complex commercial litigation, and personal injury law.  Her clients include individuals who have suffered serious or catastrophic injury, sexual abuse, sexual discrimination, traumatic brain injury, and medical malpractice.
A significant focus of Ms. Goldstein's work has been to represent individuals pursuing claims against institutional defendants. These claims have included actions against such defendants as boarding schools and the Boy Scouts of America for childhood sexual abuse; municipalities and school systems for their failure to protect students from bullying or physical injury or their failure to provide mandated special education services; municipalities and towns for sexual harassment and/or discrimination against public employees; and national nursing home corporations for injuries to elderly residents.
Ms. Goldstein has also represented police officers in actions involving the exercise of a union member's constitutional right to free speech and free association, as well as a police officer's right to be compensated for on-the-job injuries. In a recent appeal successfully briefed and argued by Ms. Goldstein, the Connecticut Supreme Court held that police officers and firefighters may bring negligence lawsuits against third party wrongdoers to recover for injuries sustained in the performance of duty.
Ms. Goldstein previously practiced law at prominent firms in Connecticut and New York, including Paul, Weiss, Rifkind, Wharton & Garrison LLP and Murtha Cullina, where her practice focused primarily on complex commercial litigation, antitrust, and insider trading. She graduated from Yale College magna cum laude and The University of Chicago Law School.
About Silver Golub & Teitell LLP
Celebrating its 40th anniversary this year, Silver Golub & Teitell LLP is one of the leading medical malpractice, serious personal injury and complex civil litigation law firms in Connecticut. The firm's philosophy is simple: to provide its clients with the best legal representation possible, regardless of the effort and expense required.  The Connecticut Law Tribune noted that the firm "… has earned some of the largest verdicts and settlements in state history."  At the same time, these cases have had a significant impact on diverse areas of both state and national law.  The firm has offices in Stamford, Hartford, Danbury and Waterbury, CT. www.sgtlaw.com
###
Contact
Randy Savicky
Silver Golub & Teitell LLP
203-325-4491 ext. 174
rsavicky@sgtlaw.com