Milford will pay $5M to settle lawsuit brought by estate of Maren Sanchez, fatally stabbed by fellow student on her prom day
December 27, 2019
By Josh Kovner | Hartford Courant, MILFORD, CT (December 20, 2019) -- The city of Milford has agreed to pay $5 million to settle a lawsuit brought by the estate of Maren Sanchez, who was stabbed to death at age 16 by fellow student Christopher Plaskon in the hallway of Jonathan law High School on the day of her junior prom.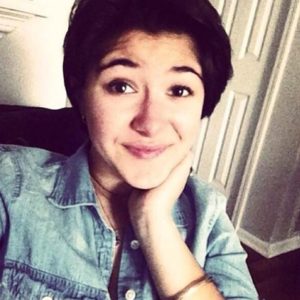 Milford will pay $5M to settle lawsuit brought by estate of Maren Sanchez, fatally stabbed by fellow student on her prom day
The settlement, announced Friday, reflects the school's failure to act on a report from Sanchez months before the April 2014 stabbing that she felt Plaskon was a danger to himself or others.
A lawsuit filed by Donna Cimarelli-Sanchez, administrator of her daughter's estate, alleged Sanchez told her counselors in the high school guidance department that Plaskon was emotionally disturbed. It accuses the school of not doing enough to keep Sanchez safe.
"It has been almost six long years since Maren was stolen from us," Cimarelli-Sanchez said in written statement Friday. "This journey has been one of insurmountable anguish and grief, as well as hope. The physical loss of such a vibrant, loving, magnificent magical soul that was Maren is something that no lawsuit can ever make up for."
Milford Schools Superintendent Anna Cutaia declined comment.
In the run-up to the settlement, Jonathan Law High School Principal Francis Thompson testified that the counselors failed to notify school administrators of Sanchez's report. Had the notification been made, a clinical intervention team would have been formed to address Plaskon's condition and any safety concerns.
Former Jonathan Law High School Assistant Principal Paul Cavanna testified the board of education's safety policy had been invoked on more than 10 occasions with other students and had prevented harm to students in each instance, Cimarelli-Sanchez's lawyer, David Golub of Stamford, said in a statement.
The settlement followed two days of mediation before retired Superior Court Judge Antonio Robaina, Golub said.
In an earlier hearing, a judge had refused to dismiss the case, ruling the estate had demonstrated that school counselors failed to comply with the mandatory anti-violence procedures.
"This settlement recognizes the importance of compliance with school anti-violence policies," Golub said, adding that the lapses were "inexcusable" in an era of school violence.
"This tragedy did not have to occur," he said.
Sanchez told her guidance counselor that Plaskon "was threatening to commit suicide or acts of serious self-harm by cutting himself with a knife" in November 2013, five months before the stabbing, the lawsuit states.
Sanchez "believed it was important to report such information to responsible high school personnel in order to help Christopher Plaskon and prevent him from engaging in potentially violent conduct dangerous to himself or others," the lawsuit says.
Court filings assert that Sanchez's guidance counselor notified Plaskon's guidance counselor, who then failed to advise the school principal, school security and others in the school administration or the state Department of Children and Families in violation of mandatory school policies and state law.
Plaskon was absent from school for about a week after Sanchez notified the guidance counselor. But when he returned, Plaskon carried the knife in school and continued to engage in self-destructive behavior, including cutting himself with the knife, the lawsuit states.
On the morning of April 25, 2014, the day of their junior prom, Plaskon attacked Sanchez in a school stairwell, stabbing her multiple times in the body and neck until two teachers intervened, police records said. Plaskon, his hands and clothes covered in blood, told police, "I did it. Just arrest me," records said.
Criminal court filings reveal that David and Kathy Plaskon told police that their son had dealt with mental health issues as a child, and that he had received treatment for behavioral issues such as mood swings, depression, suicidal tendencies and self-mutilating behavior. At the time of the murder, David Plaskon told police his son "had recently appeared to be bothered by the fact he was turned down by a female to attend the high school prom," the filings said. But, the father said, "they had no immediate safety concerns for their son's mental health or well-being" and when he was dropped off at school on the day of the killing, the teen "appeared to be in good spirits."
One of Plaskon's friends told police that Plaskon "had thoughts of hurting" Sanchez because he "wanted to be more than just friends" with her, the court documents said, adding that Plaskon wanted to take her to the prom but she already had a date.
The friend told police that although Plaskon never said he wanted to hurt Sanchez, "he implied it," the documents said. While in prison, Plaskon wrote a letter to his father, telling him that "he hears voices" in his head and that is "the reason he did what he did," the documents said. Plaskon's attorneys had considered mounting an insanity defense for Plaskon before he agreed to a plea in March 2016.
After her daughter's death, Cimarelli-Sanchez created The Maren Sanchez Home Foundation to equip young women to defend themselves against physical and emotional violence and abuse.
"Our mission — then, now and forever — will be to … provide them with the tools they need to defend themselves against emotional, physical and psychological manipulation and abuse," Cimarelli-Sanchez said Friday.
"Maren lives on through her foundation, which will [work to see that] the events that led to her tragic and brutal death — which could have been prevented had mandatory reporting procedures been followed -- never happen again," she said.