March 18, 2015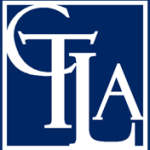 CT Trial Lawyers Association
Friday, March 20, 2015
9:00 am - 1:00 pm
Grassy Hill Country Club
441 Clark Lane
Orange, CT
---
Faculty
---
The Program
The Art of Listening: How Not to Preach to the Jury
Gathering Data on Jurors in Real Time: Effective Use of Internet Research
How to Cover the Essential Topics: Words Do Matter
Using Preemptory Challenges Wisely
Dare to Win Your Challenge for Cause
Know Your Rights and Limits: The Law on Voir Dire
Panel Discussion
---
Speakers
Cindy L. Robinson, Esq. (chairperson)
Tremont Sheldon Robinson Mahoney, PC
Ernest F. Teitell, Esq. (chairperson)
Silver Golub & Teitell LLP
Peter M. Dreyer, Esq.
Silver Golub & Teitell LLP
Brian M. Flood, Esq.
The Flood Law Firm, LLC
Joshua D. Koskoff, Esq.
Koskoff Koskoff & Bieder, PC
---
Registration Fees
Member Fee: $150.00
Member Fee (Attorney <5 years): $95.00
Law Student Fee: $0.00
Non-Member Fee: $225.00
Click here to register.
---
IMPORTANT ANNOUNCEMENT
Hard copies of the materials will not be provided at the program. Registrants will be able to access the materials via web link prior to the seminar, allowing you to print the materials in advance of the program.  We encourage attendees to go green by either downloading the materials to your laptop or using the CD-ROM which will be provided at the program.
CANCELLATION POLICY:
Refunds will not be granted for cancellations received after the link to the materials has been sent.